Ukulelia – February: World Ukulele Day & 100 Four Chord Tunes
This entry was posted on February 8, 2016 by adminuku.
A warm, musical welcome back to the February edition of Ukulelia, The Southern Ukulele Store's monthly round up of some of the very finest recent blogs and online resources all about everybody's favourite stringed instrument – you guessed it – the ukulele. Each month we keep our beady eyes firmly on what's going on with ukulele lovers all over the world wide web, all so we can serve you a piping hot slice of the very best stuff in our regular round up.
This month, did you forget to celebrate World Ukulele Day on the 2nd February? Never fear! We've got plenty of celebratory ukulele stuff which will help you make up for it throughout the rest of the month, from the centenary of Kamaka Ukuleles to hundreds of tunes you can play with the same four chords.
HAPPY WORLD UKULELE DAY!
It's a little late in the month to be wishing you a Happy World Ukulele Day, we're afraid(the real day was the 2nd January), but if you keep up with Ukulele Mike Lynch's excellent blog All Things Ukulele, you may have been just in time to catch the festivities. Even if you sailed obliviously through your favourite instrument's special day, Mike's post on the subject includes some great stuff to help you celebrate all month long, including this fun video of celebrations in Poland.
Happy Birthday to Kamaka Ukuleles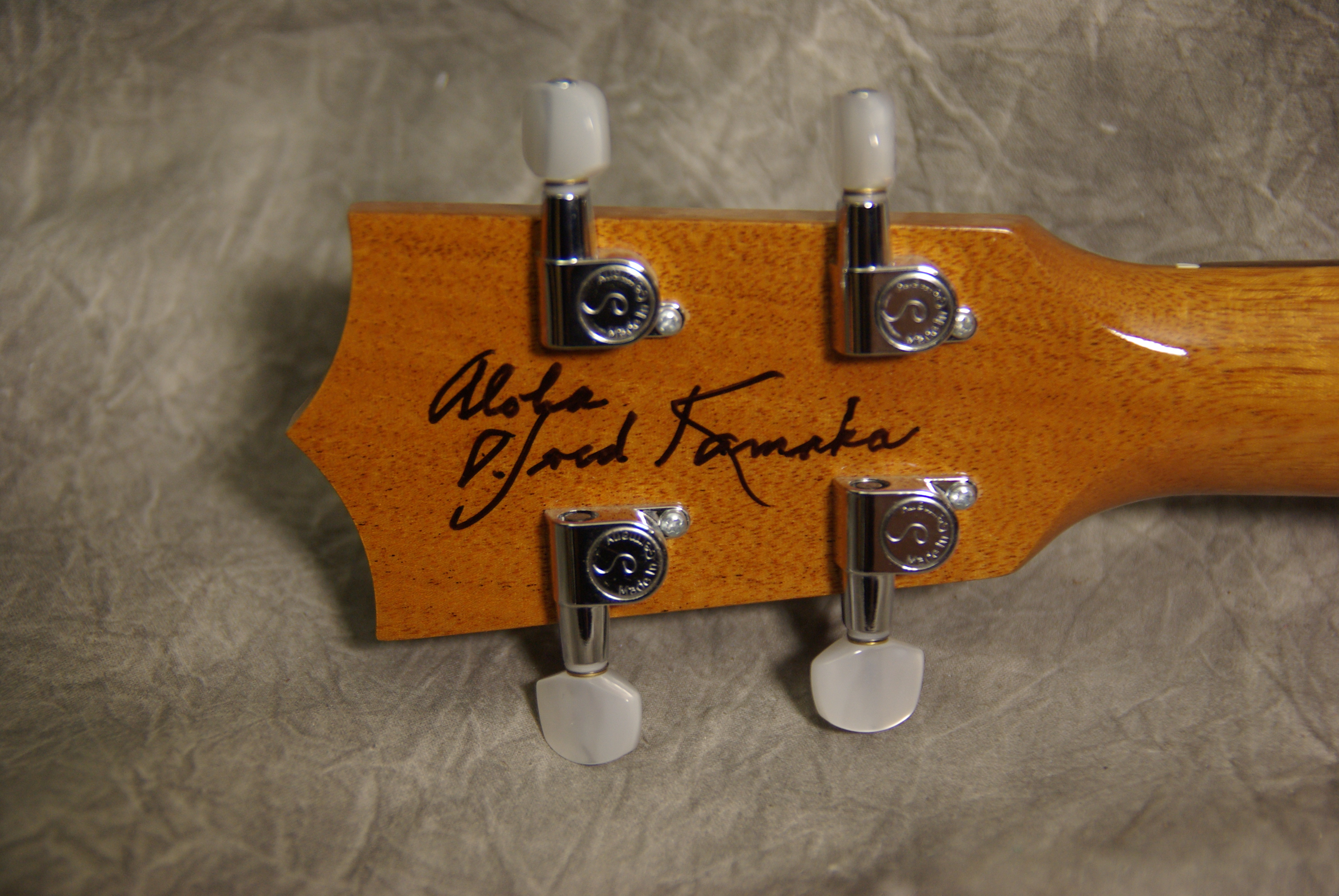 If you're still in the mood to celebrate, there's another special ukulele occasion to be merry about in early 2016. Last month Kamaka Ukulele celebrated its 100th anniversary – that's 100 years of making lovely ukuleles from a Hawaii born-and-bred family-run business. Started by Sam Kamaka Jr. (the man who went on to invent the pineapple ukulele -with its bigger, less tinny sound) in 1916, the business is still operated by the Kamaka family to this day. Well known and loved for both their history and their quality, the Unofficial Kamaka Blog gives you a few more reasons to strum a tune in appreciation of this historic brand.
Four Chords, Hundreds of Songs
However you come to stumble across the ukulele, there's one thing you'll have in common with players the world over – picking up the basics happens ridiculously quickly. One of the reasons for the ukulele's original (and return to) popularity, is that this in an instrument which is blissfully easy to get something approaching a respectable sound from. In fact, with just four easy chords, new players can master hundreds of songs – literally. OK, it will take a little more finesse and time to become a true ukulele master, but we think the instrument's ease is something worth celebrating in this big ukulele month. Don't believe that you can nail hundreds of songs with nothing but a C, an Am, an F and a G? Just take a look at this inspiring blog from Ukulele Go, packed with turns from everyone from Lady Gaga to The Beatles.
What are your favourite four chord songs? What was the first tune you learned to play on the ukulele? Have your say and chat with us via Twitter @SUS_UKES.