The Ukulele world at SUS in March
This entry was posted on March 9, 2017 by adminuku.
Kala Elite UK Price Drop
After our initial order for these Californian made ukes arrived at Cheltenham in 2015 we didn't see any new models in the UK until the tail end of last year. To help promote the Elite brand, KALA UK have recently agreed to a temporary price drop of 30%! So now, for a short time these great Ukuleles are much more affordable.
The Kala Elites are a well made and well specced solid Koa equivalent to the big Hawaiian brands like KoAloha, Kamaka and Kanile'a. The most obvious difference being the Kala has a larger and wider neck profile which will be something that appeals to a great many different players.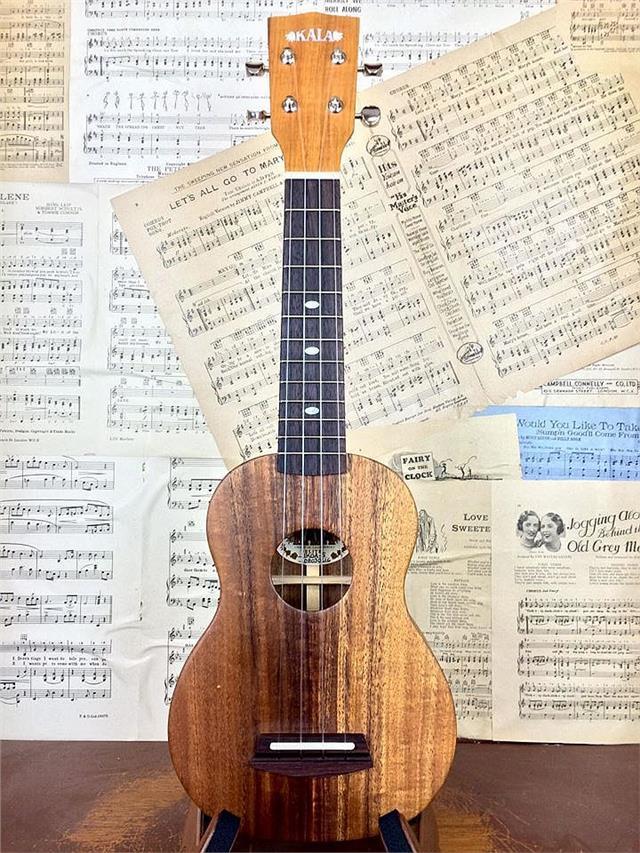 Zachary Taylor Special Offer
We can't help but love the Zachary Taylor Ukuleles. Players have been walking through the door keen to look at them since Zachary premiered this modern/vintage hybrid range of eccentric spruce instruments at the Ukulele Festival of Great Britain last year. We are very excited to see what will happen with ZT Ukuleles in 2017 and in preparation, we have decided to reduce the price on the remaining 2016 models to make way. As I write this, we still have one Electro Tenor model available and as professional quality Electro Acoustic Ukuleles are incredibly sparse, could this be the Uke you have been looking for this whole time?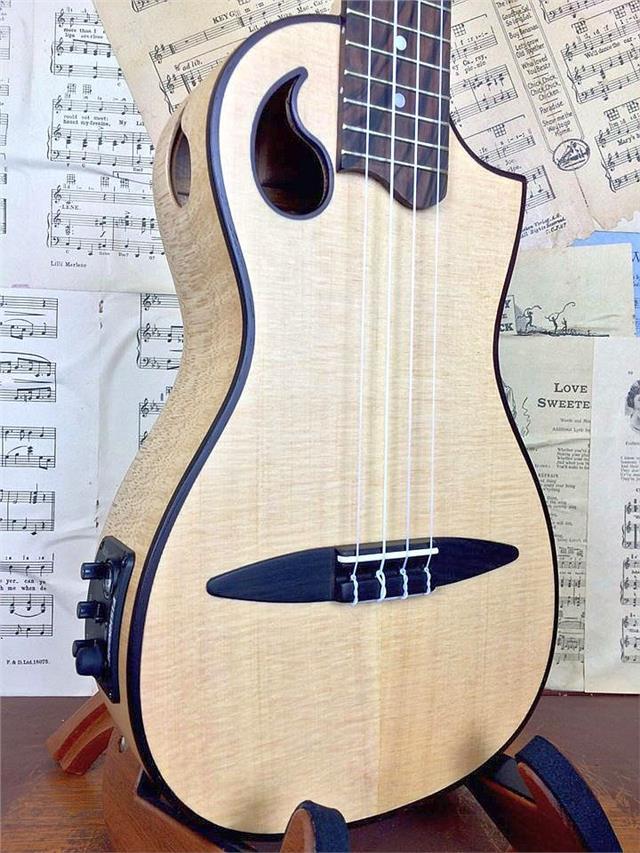 KoAloha Opio Spruce top Tenor review
Baz Maz over at Gotaukulele wrote a lovely review about the KoAloha Opio Spruce top Tenor. We already knew they were great but such an in-depth review is must-read stuff. For those of you thinking seriously about your next Ukulele purchase, this should answer a lot of your questions about these fabulous instruments without relying on just our enthusiastic opinions!
Tiny Ukuleles in a BIG way - Ohana
Lots of new Ohana models have arrived this week and have found their way on to the website. The highlight of which must be the all solid Eucalyptus CK-550QEL (the name needs work). A sound with the best bits of Mahogany and Cedar mashed up and one of the best headstock designs we have ever seen.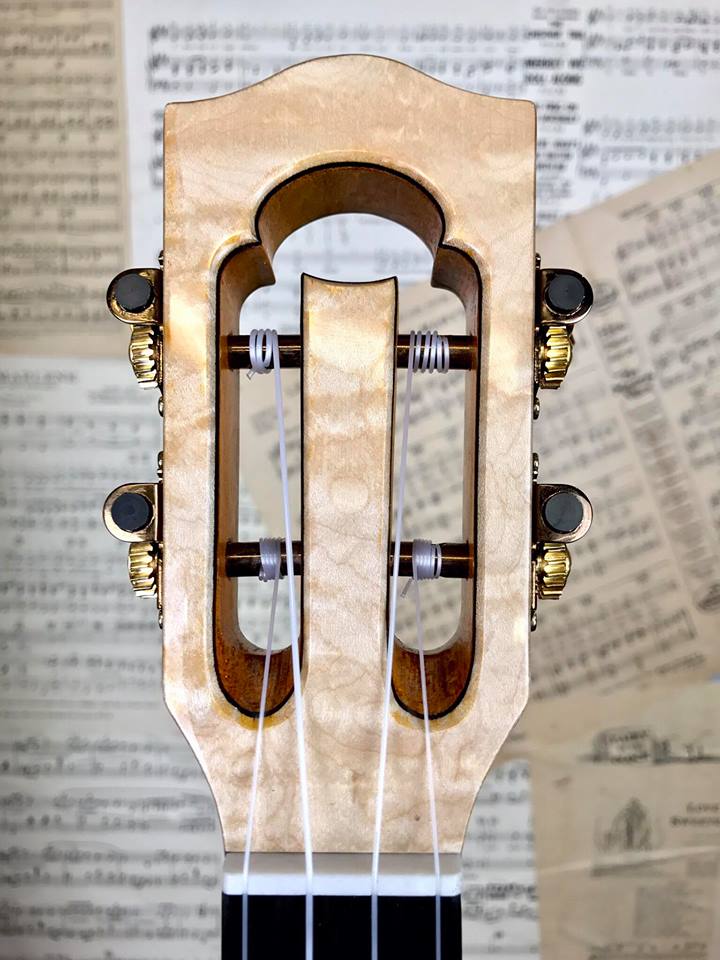 We also have padded Sopranissimo gigbags for the O'Nino and O'Nina models and finally an Ohana Sopranino hard case for the SK21 series. Luthier built tiny Ukuleles will *probably* fit (please check measurements carefully first - some padding might be required) so credit to Ohana for coming to the rescue before your John Daniels Pixie Ukulele or suchlike comes to any harm.
Something a bit different - Eiichi Sumi
After all the positive feedback I received for mentioning 'Ohta San' in our last mailout – I thought I would share with you what I've been brushing up on this month. At NAMM I discovered a stall shared by several different Ukulele luthiers from all around the world. Having just spent the previous four hours at the Kamaka and Kanile'a stands I really thought I would be burnt out and that nothing could blow me away but I couldn't have been more wrong.
DA SILVA MANGO CONCERT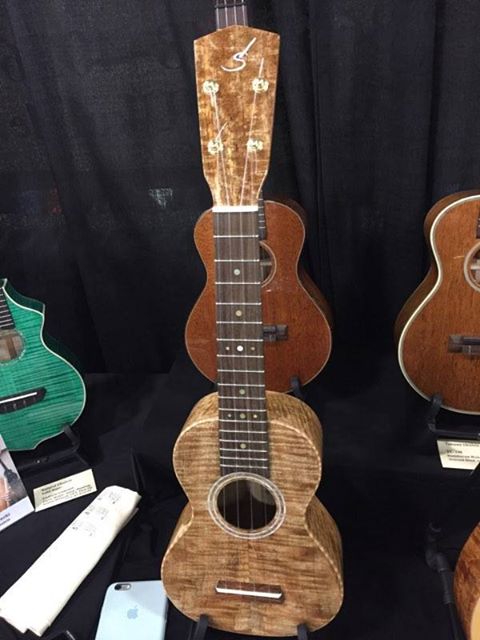 Firstly, an honorable mention should go out to Mike Da Silva who aside from creating and building the James Hill signature Ukulele, had built a Mango Concert I loved enough to order for SUS and threatened to steal it when his back was turned. What really surprised and humbled me was a collection of three Ukuleles made by a Japanese luthier called Eiichi Sumi.
The first two Ukuleles were a pair of Concert and Tenor Gibson Hummingbirds scaled down from 6 string guitar shape and size to four string Ukulele scale complete with hand painted pickguards and tulip buttoned machine heads. My interest in Ohta San probably makes me a sucker for the rounder dreadnought shape on the Ukulele but these Ukes sounded like nothing else. I wanted them but alas it wasn't meant to be due to reasons beyond my control (another retailer purchased it and it was taken literally out of my hands as I stood in shock).
The third Ukulele was something else altogether… I couldn't let that one go and it's a solid Eucalyptus slice of Ukulele heaven.  You can see it on the website right now.
So my research took me to the far east where I learned what a big deal Eiichi Sumi and his Ukuleles actually are.

Eiichi Sumi began making folk instruments in Nagano, Japan in 1977. He spent his early years as a builder working in the now famous Japanese factories that produced high end copies of American instruments (Tokai/Ibanez/Kimbara etc). It is well documented that the Japanese instruments from this era are now more sought after by collectors than the USA made counterparts due to an unmistakable high quality and attention to detail.

In 1986, with a reputation of his own already established he broke out and set up his own workshop with a team of 3-4 employees that has been producing some of Japans most highly respected bespoke instruments ever since. I left NAMM obsessed with his Ukuleles but not much can be found online about Sumi Ukuleles. His Mandolins and Archtop guitars however, are world famous and he has a client list any builder would be envious of. His display at NAMM was apparently done by an enthusiastic supplier that places their orders with him once a year in person! I find it romantic that a lack of website and contact information is a deliberate choice made by a team of builders that have enough of a waiting list and word of mouth desire for instruments that they can pick and choose what they do.