Ukulelia – October: Oceanian Ukuleles & First Timers
This entry was posted on October 16, 2015 by adminuku.
Hello ukulele lovers, welcome one and all to a brand new edition of Ukulelia; the Southern Ukulele Store's monthly update on all things ukulele. Every month our resident uke-heads share some of the best, most interesting and most diverting doses of ukulele goodness the world wide web has to offer; from inspiring ukulele videos, to handy chord charts and free online songbooks.
This month, take a ukulele tour of the Oceanian Islands, find the baritone uke's perfect partner and follow the journeys of some complete novice players below...
Ukulele Getaway: Tour the Oceanian Islands
Is autumn and the gloomy, soggy threat of winter getting you down? That can only mean one thing; it's time for some winter sun. Ukulele & Languages is a fabulous blog for multicultural music lovers, crammed to the brim with different dialects and unique styles all expressed through one instrument: the ukulele.
The whole site is an inspiring example of the power of this humble four stringed instrument as an easy-to-play tool for expression across borders, whether they be geographic, religious , linguistic or anything in between.
But enough preaching! It's time to take to the water and cruise the Oceanian Islands for some sweet, eclectic ukulele sounds. Kicking off in French Polynesia and winding up on the Marshall Islands, this is a fantastic virtual holiday. Bon voyage!
Peaches & Cream: Clarinet & Ukulele
Dedicated to the study and appreciation of the baritone ukulele, Humble Baritonics (run by Jeffrey West) is a great little online spot to catch new songs and videos of everybody's favourite instrument in action.
This number from The Burning Hell is a good example; sharing something a little more unusual from ukulele land – a clarinet and uke combo. We love it! The soft, almost woody melodiousness of the clarinet works wonderfully with the nostalgic twang of ukulele, creating something rather special. Do you agree?
Check out the YPO Ukulele Challenge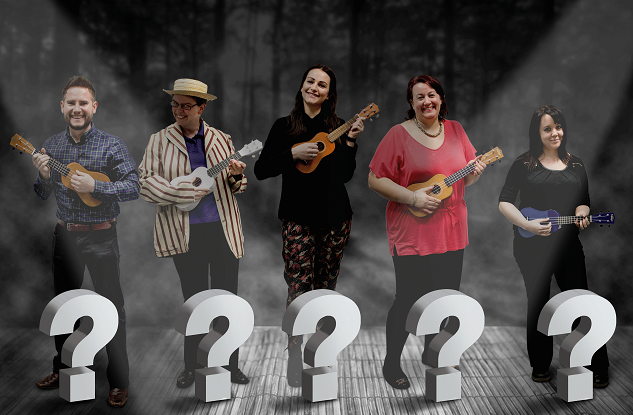 We're all for encouraging creativity and learning in the corporate world, especially when ukuleles are involved! That's why we whole-heartedly approve of YPO's Ukulele Challenge. Kicking off on Learn to Play Day back in March, five previous non-strummers working at the company were challenged to learn the uke. But how did they get on? Check out the results and the new players' experiences on the YPO website.
What's your favourite instrument to duet with a ukulele? Have you taught any total newbies to play? How did they find it? Share your ideas, thoughts and experiences with use via Twitter @SUS_UKES.