Ukulelia – December: Getting Started & Christmas Ukes
This entry was posted on December 11, 2015 by adminuku.
Hello music lovers, season's greetings and welcome back to Ukulelia, the Southern Ukulele Stores online spot for sharing the month's very best blogs and articles all about our favourite four stringed instrument. Every month we keep up with what's going on on the world wide web when it comes to ukulele. From inspiring videos, to helpful resources, we then package up the best bits to share with you right here!
This month, buying your first uke? Get a quick introduction to the ukulele. Plus: Listen to Life's a Ukafrolic's favourite ukulele Christmas song and discover a great resource for learning the ukulele from scratch.
Getting Started with the Ukulele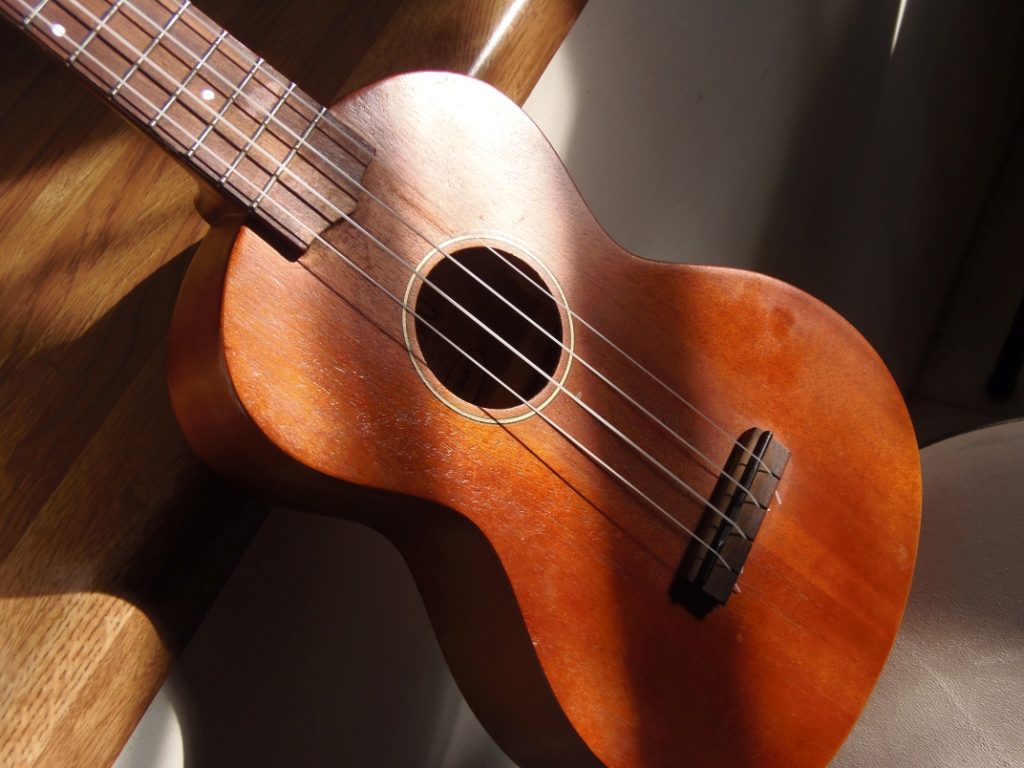 Whether you're considering buying yourself your very first ukulele as a Christmas present, or just want to learn a little more about the instrument, Vince's quick but comprehensive blog on the Thomann website will give you a speedy shot of ukulele information. From the instrument's origins, to the different types of ukulele available, you'll find plenty of helpful "getting started" facts here, with help on choosing your first instrument and information on the different tunings you can try. Handy stuff!
Ukafrolic's Favourite Christmas Ukulele Song
The wonderful Life's a Ukafrolic blog is all about the personal ukulele passion of a lady who seriously loves her ukes. If you're feeling a little uninspired about your instrument, this is the place to come to snap out of it – the author's enthusiasm is absolutely infection. In this installment, Life's a Ukafrolic shares her favourite ukulele Christmas tune, performed with awesome musicality by uke master Gerald Ross. With effortless pizzicato-style picking and wonderfully resonant phrases, take a look for some festive feelings and don't forget to check out the rest of this awesome blog too.
Learn Basic Chords with Ukulology

Just getting started with the ukulele? Perhaps you've given one as a gift this year and would like to share some helpful resources to get your recipient strumming like a pro? The Ukulology website is a good place to start.
In this post, the Ukulology team show readers a few very basic chords, using their signature visual style to help you learn. These four chords can be mastered in just a few minutes, which means new players can start making decent noises impressively quickly. Check it out and don't miss the free downloadable PDF chord charts!
Which online resources do you find most helpful when learning new ukulele tricks? Which is your favourite ukulele Christmas song? Share your picks with other readers below, or get in touch to tell us all about your ukulele stuff via Twitter @SUS_UKES.