Ukulelia – August: Ukuambience & Cigar Boxes
This entry was posted on September 29, 2016 by adminuku.
With autumn just around the corner, September is a wonderful month for snuggling up with your favourite ukulele and learning some brand new songs and tricks. This season, the Southern Ukulele team have put together a collection of their favourite blogs and resources which will help you do just that, from online lessons and chords, to fun doses of creative inspiration.
This month; welcome to the web your new music teacher: Matt Ukulele, discover a new "ukuambient" genre with Kara Square and take a peek at some very old cigar box ukuleles.
New Online Uke Resource Launched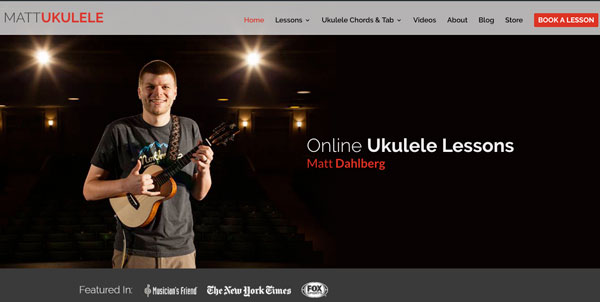 There are some fabulous ukulele resources and blogs out there, packed with free chords, songs, tips, lessons and resources, but we're firmly of the opinion that you can never have too much ukulele goodness. That why, this month we're very pleased to welcome Matt Ukulele to the world wide web, a brand spanking new resource for uke lovers looking to learn some new chords and some fun ways to practice and use them. With a fresh lesson set to be posted each week, we look forward to seeing what veteran uke teacher Matt Dahlberg has to share.
Get Ukuambient with Kara Square
The ukulele's sheer versatility is one of the things which love so much about our very favourite instrument, which is why devoted strummer Kara Square's bandcamp single Ukuambient was such a fun listen for the Southern Ukulele team. A creative and experimental ukulele player herself, Kara has been working on a whole new genre for our four stringed friend. We love the results!   
What do you think of Kara Square's unusual ukuambient sound? Have you come across any new ukulele genres you'd like to share? Let us know via Twitter.
Discover the Cigar Box Ukulele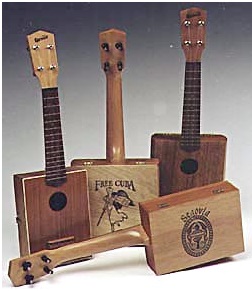 Kara may have the future of the ukulele all sewn up, but we still love the occasional delve into the uke's rich history. This fascinating post published on Eddy Finn Ukes introduces readers to the charming looking cigar box ukulele which dates back to the 1840s. Lovely stuff, cheers Eddy!
Do you have a favourite historical style or uke or a favourite ukulele genre? Share your sounds and two cents with us via Twitter @SUS_UKES.