The 5 Most Popular Items on the Website?
This entry was posted on July 26, 2018 by adminuku.
A quick read for you all... What are the top 5 selling items here at the Southern Ukulele Store?
1# - Fremont Soloist Squeakless Low G String
This Fremont string is THE option for a player looking for a Low G. Tenor players have several good options but the Fremont Soloist is (in our opinion) the only Low G that works on the Concert and Soprano sizes as well as the Tenor and it doesn't feel anything like a Guitar string.. Or a Uke string for that matter.
The Soloist strings are flat wound meaning the consistency is smoother than the Tinman's morning Coffee. It has the right kind of bass and boomyness to it but is not nearly as high tension as some of the roundwound strings out there by D'Addario or Aquila.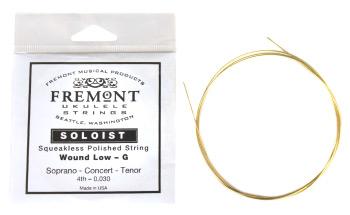 If you are going through that dilema at the moment of which string to try to get a new sound on a Uke you are a bit bored of or better yet, you want something that will open up the sonic world of options to you.. Give the Fremont Soloist a go.
2# Aquila 16U Wound Tenor Low G String
This is a worthy number two on the list. If you have purchased a Ukulele in the past ten years then it is quite likely that ukulele arrive with Aquila's? Yes? Though so... Well anyway most Ukulele manufacturers play it safe and your Ukulele arrives with us strung High G. Unless otherwise specified we wouldn't change this and that is most likely the tuning a new player would come to learn the Ukulele.
Aquila are almost certainly the leading name in Ukulele string manufacturing and if your first or current Ukulele arrived with Aquila there is a good chance you would stick with them out of familiarity. But what if you want to try a Low G? That's where this wound string comes in..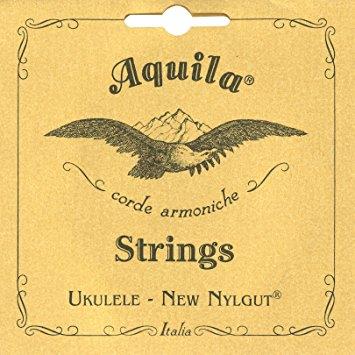 This 16U Wound Low G string is the first choice for those players.. A thin wound Low G that sits harmoniously within an existing Aquila set. Much like the Fremont we mentioned before, you should give this string a try.
3# Aquila 72U Unwound Red Low G String
The Aquila Red's have the most loyal fanbase I have ever seen.. the 72U is Perfect for a player that doesn't want a wound string on their Ukulele but wants to access the lower octave on the G. The colour is also a factor in their popularity I'm sure because I remember wanting to give them a try the first time they came to us from Italy. They are not without their faults though - they are more prone to snapping due to the amount of strain the Low octave places on the unwound string but that hasn't deterred the hundreds of people that regularly stop byand stock up each year.
4# Martin M600/M620/M630 Fluorocarbon strings
The Martin's have always been popular! Clear Fluorocarbon is an excellent material to get the natural tone of a good solid wood instrument across. The clear Martin strings are balanced great with a slightly medium/high tension that seems to be exactly how our customers like their Uke to feel. Whether you are trying to get the best out of a Martin or a KoAloha or you want a string that will improve your 50GBP Laka.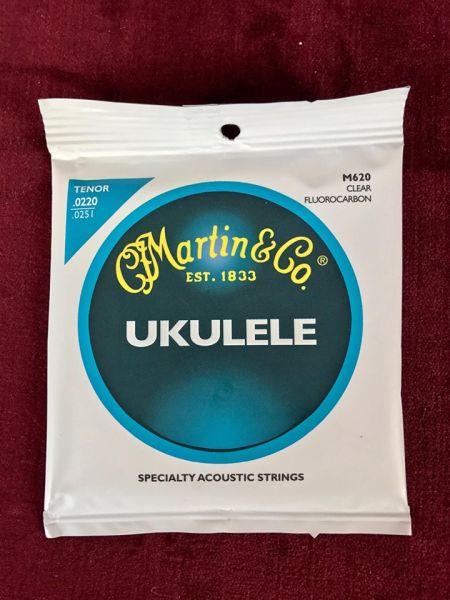 The Martins are quite rightfully the most popular string set on our website.
5# Worth BM Brown Fluorocarbon strings Sop/Con High G
The Worth Brown's are popular for a number of reasons. The Brown string not only looks great against most tonewood and is easily visible but it also has a very Jazzy, Mellow sound and a slightly lighter tension.. We could talk for days about Worth strings and what makes each individual set tick but the most important thing to remember is that the Worth BM's are the most popular Worth set and if you have't tried them yet - you are missing out.
Until next time
Alex