SUS Swag and the soothing sounds of Singapore
This entry was posted on July 20, 2018 by adminuku.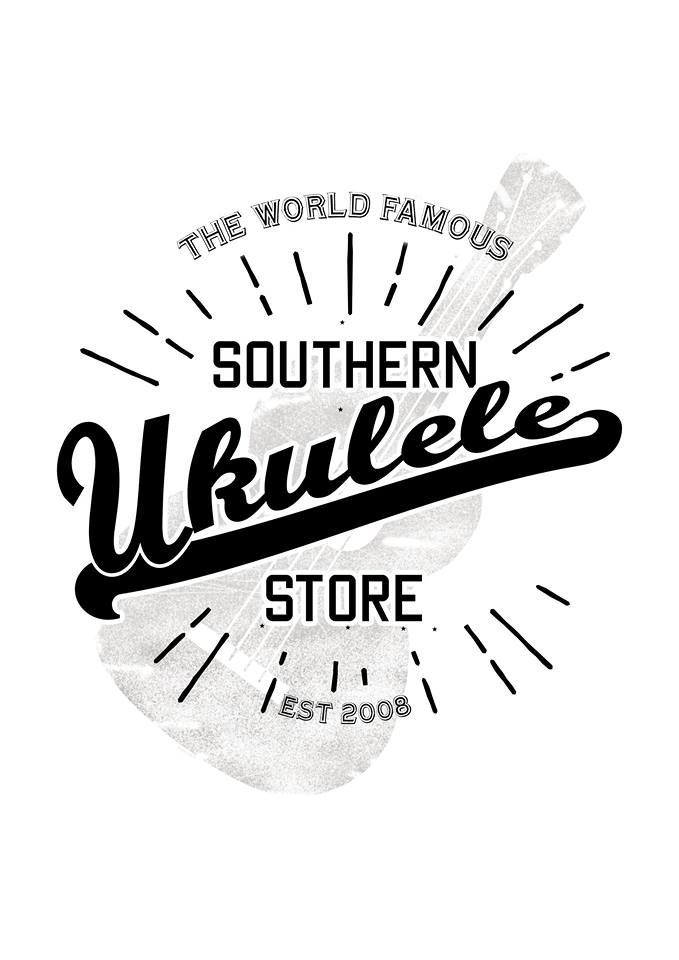 Oh, the heat! It's never ending. I hope you are all taking care of your musical instruments? July is always a funny month to be a music shop - Summer NAMM never seems to bring much Ukulele news and our suppliers seem to all be waiting for sexy, rare and wonderful musical instruments to be completed and sent out.. Indeed, in the coming 4-6 weeks we are expecting lots of Kamaka, Kanile'a, KoAloha, Kala, Sumi, Da Silva's & Pono and the stock room does look slightly lonely some mornings whilst we sit patiently waiting. In an effort to document as many Ukuleles from stock as possible Gunsy and I have been filming comparison videos that span each Ukulele size and price range. The Concert video for example covers everything from a 75GBP Ortega to a 1549GBP Blackbird Clara. I would be honoured if you gave them a watch and would love it even more if you told us which one was your favourite?
Maestro Ukulele
Whilst we wait for some of our old favourites to come back into stock we made friends with a fantastic Singapore based Ukulele company called Maestro.
Maestro are a Ukulele brand that we have heard much about over the past 5 years and the reviews from friends of the shop and other music store colleagues were all the same; Unique, Contemporary looking instruments designed to sound good, feel good and with a nice smattering of bling throughout.
The bling might not be for everybody but the practical appointments like an offset side-port sound hole, Bevelled arm rest and a satin finished neck with high gloss bodies make this a worthy contender to join anyones prized Ukulele collection. Phil and I put a few of them through their paces this week and we would be honoured if you took a look at the video. The Ukes can be found here on the website too.
Craig and Sarah - Lovely people continue to be lovely!
The effervescent duo of Craig Chee and Sarah Maisel made a triumphant return to SUS earlier in the month with an excellent workshop and gig. We were delighted to see so many of you at this workshop considering it happened at the same time as England shutting down for 2 hours to watch the World Cup Quarter final again Sweden. I can't put over enough how excellent Craig and Sarah are in the flesh. If you ever get the chance to learn from or watch them, don't hesitate.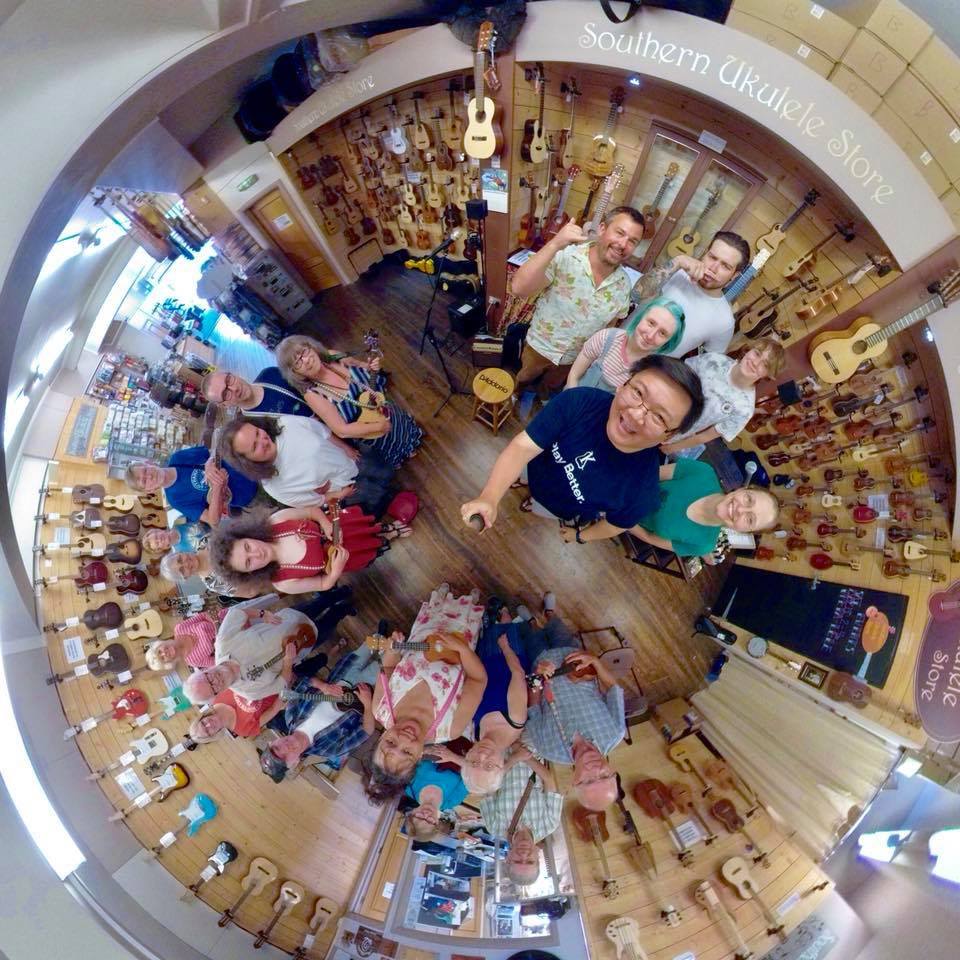 We have one more workshop this year now with Victoria Vox on the 6th October. About half of the spaces are booked up now for this so it is worth just sending us an email to shop@southernukulelestore.co.uk or giving us a call on 01202 430820 to add you to the guest list.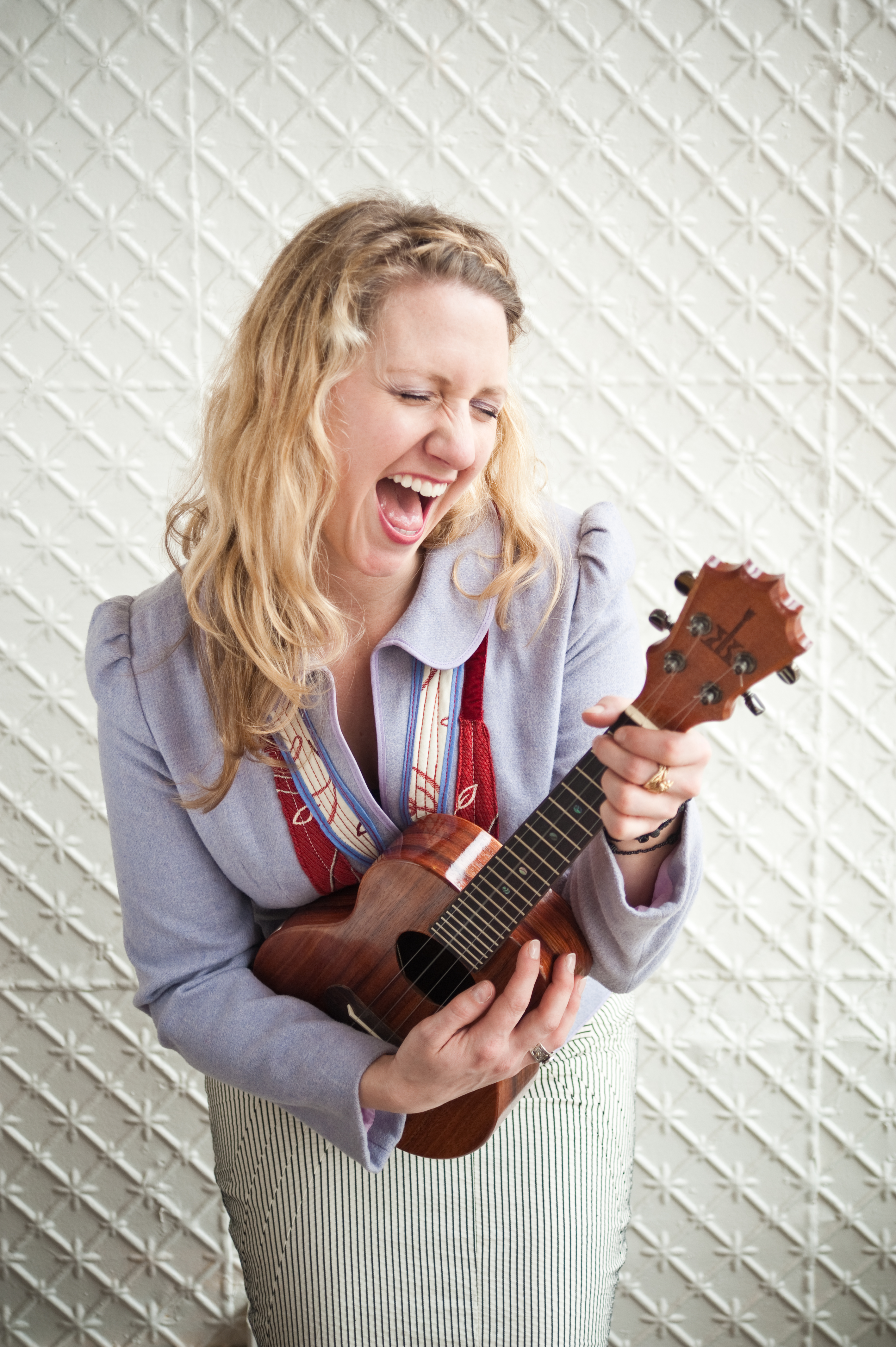 SWAG!
We all love a little bit of cheeky branding and we have been really proud of our selection of straps, leather plectrums, cases and even Ukes over the years. The most recent addition is our own Plectrum pack with a keyring which is perfect for somebody that keeps losing their plectrums. I personally rate attaching one to your gigbag rather than your keys as well - much more convenient.
In the coming weeks, we will be introucing a new line of Mens and Womens SUS T-shirts, hats and Zoodies (zip up hoodies). We were very excited to see the proofs earlier this week and I thought I would share it with you.. Keep an eye on the website in early August if these tickle your fancy.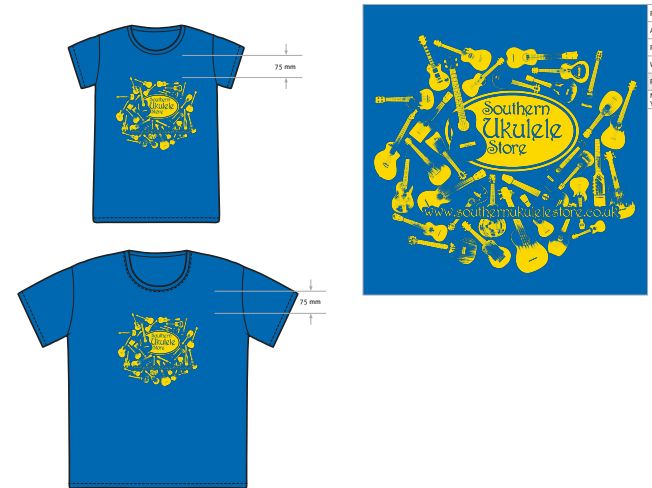 Something(s) a little different...
Two little tangents for you all this month. The first inkeeping with our 'Sarah and Craig' are great theme is a video of them performing last time they visited the shop. Talk about Kanile'a Ukuleles being played at their best together. Check it out
Songs on Postcards
We love when customers send us things in the post.. It must just be a music shop thing but over the years we have received everything from band T-shirts and gig posters to Ukulele wood carvings and photos of customers with their Ukes. Honestly, 10 years into our journey we just can't get enough of it. I thought I would share the most recent postcards with you all.
The first is a customer of ours with his Kamaka way back on a Hawaiian beach in 1978. What a catch!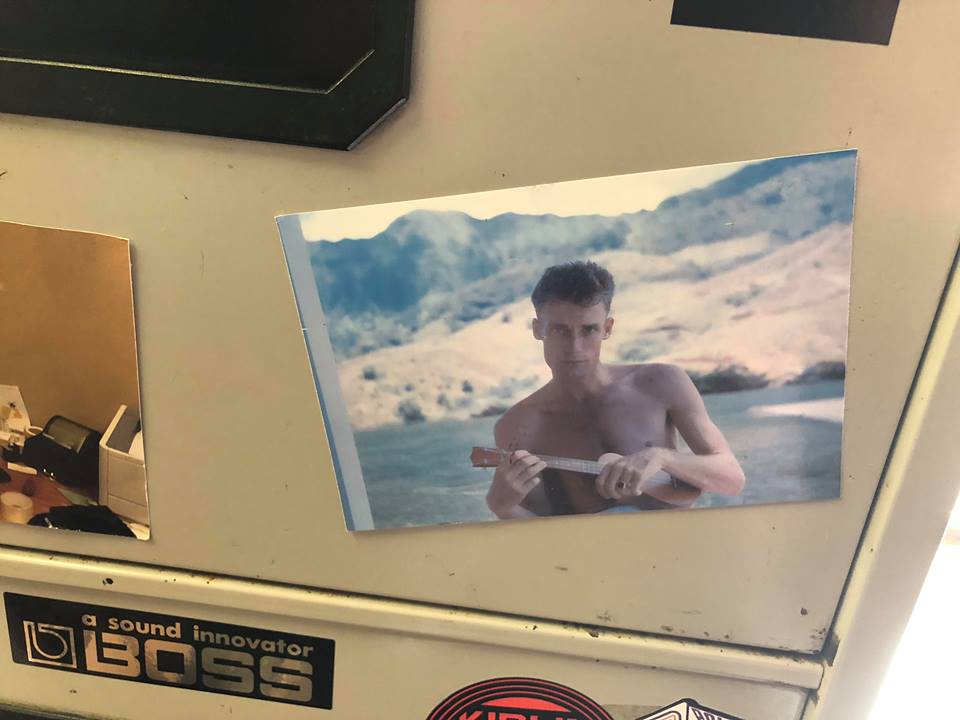 The second and third came from our friends at 'Worth Creations'. They like to send us photos that show off Japanese culture.. We love it!! I doubt we would get the desired effect if we sent all of our customers a postcard with a Pot Noodle on though.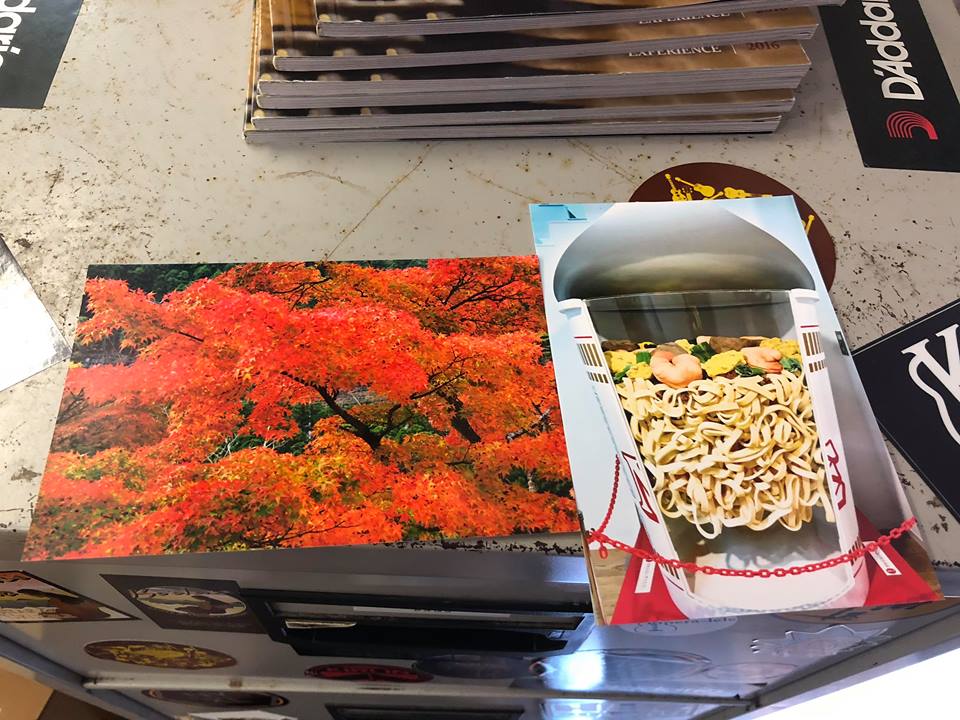 We would love to see pictures of you with your Ukuleles.. Perhaps it can become a feature in the shop as we slowly feel the Aquila strings filing cabinet on the shop floor with al of you lovely people and your Uke experiences? Maybe I'm mad.. Just an idea.
If you're on board though please send a photo of you with your Ukulele to;
Alex - Southern Ukulele Store
190 Seabourne Road
Southbourne
Dorset
BH5 2JB
Until Next Time
Alex