Ukulelia - April: Festival season and other goings on
This entry was posted on April 4, 2017 by adminuku.
Welcome to the Southern Ukelele Store blog! I'm Phil Doleman, and I'll be bringing you news from all over the ukelele world as well as hints and tips to help your playing.
Grand Northern Ukulele Festival
Very soon we'll be getting into the festival season. Grand Northern Ukulele festival, now in it's 5th year, takes place in Huddersfield on the 5th-7th May, and it's always a great event, busy with performances, workshops and opportunities to play.
This year sees international performers Victoria Vox, Elof & Wamberg, and Ryo Montgomery join a host of home-grown acts. I'll be there with Ian Emmerson, performing and leading workshops.
Cardiff Ukulele Festival
On Saturday 8th April, the 4th annual Cardiff Ukulele Festival takes place at St David's Hall from 1-5pm. It's free, and groups from South Wales and South West England will be performing. Bring your uke and join in!

Sore Fingers Bluegrass Week
The 17th-21st April is the 22nd Sore Fingers Bluegrass week. Why am I mentioning this on a ukulele blog, you may ask? Well, Percy Copley  is not only a great uke player, he also plays a mean banjo, mandolin and guitar, and is a regular tutor at Sore Fingers.
Recently he introduced the ukulele to them with great success, so much so that I've been recruited to help! I'm always enthused by what the ukulele can do with other instruments and in unexpected genres, and after all playing music with others is one of the most satisfying and fun things to do!
James Hill Ukulele Initiative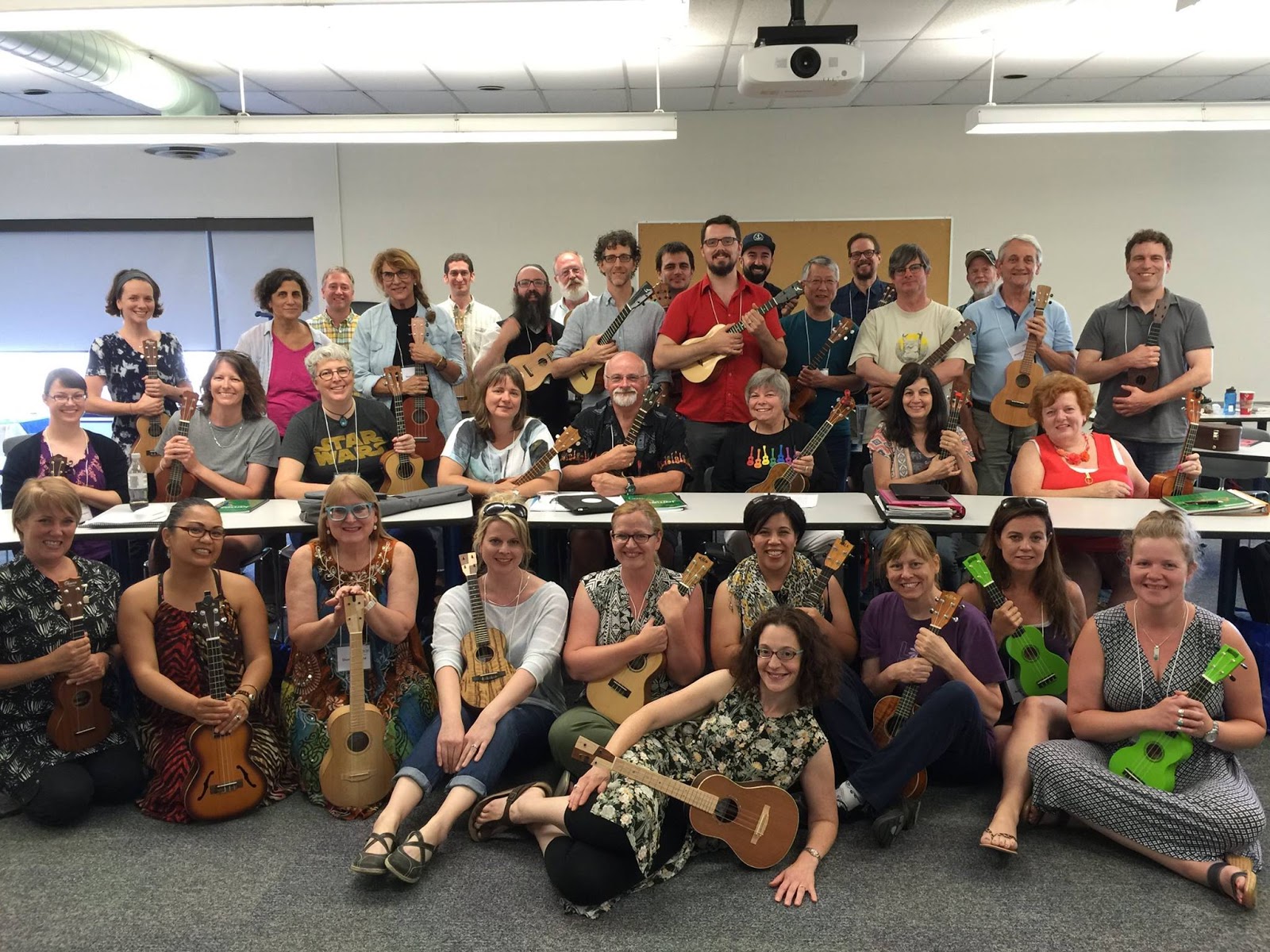 Ukulele virtuoso James Hill has launched his Ukulele Initiative, which includes a teacher certification program. Uke teachers can study under James to develop their teaching skills based on James' thorough method and gain a qualification. On April 8th and 9th James will be running the programme in Northampton, UK.
The Ukulele Society Of Great Britain
Many people may not know that this society even exists, but it has in fact been around since 1970 and for a long time was the only ukulele society in the UK. Despite the many hundreds of ukulele clubs that have sprung up more recently, it is still going strong, and it's next meeting is on Sunday 7th April in Digswell, Hertfordshire. Find out more and join at www.usgb.co.uk
Lyle Ritz
Sadly, we recently lost ukulele jazz pioneer Lyle Ritz. His albums 'How About Uke' and '50th State Jazz', released in 1957 and 1959 respectively, set the standard and influenced many players over the years.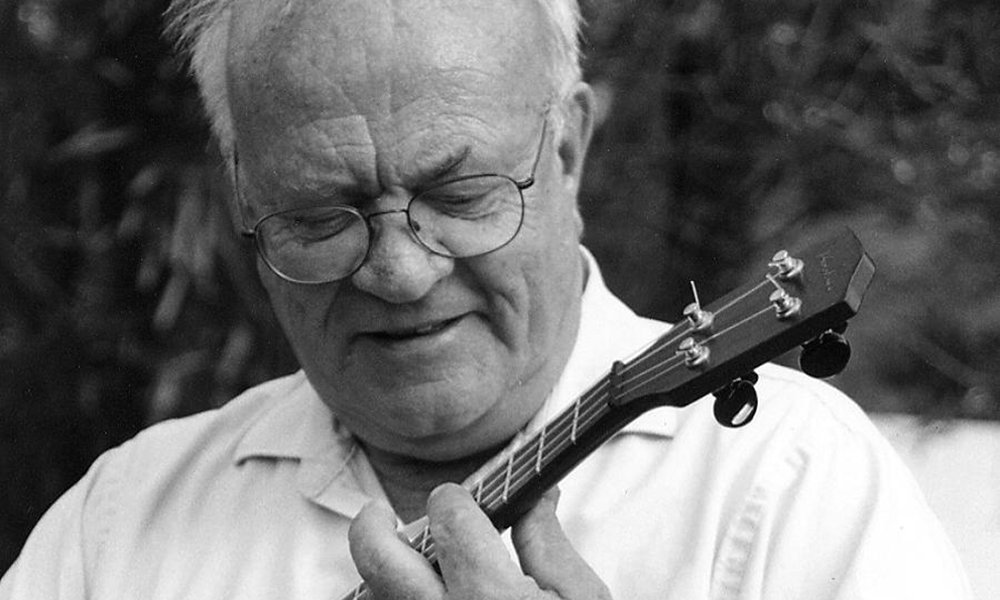 Lyle was also a member of the famed Wrecking Crew (as a bassist), the LA studio musicians who played on countless classic albums by The Beach Boys, Phil Spector, Sonny and Cher, The Byrds and lots more.
Like his work with the Wrecking Crew, possibly his most most frequently heard performance on the uke was also anonymous; he actually playing the uke on 'Tonight, You Belong To Me' in the film 'The Jerk', which Steve Martin mimes to as he sings with Bernadette Peters
If you're at all interested in jazz ukulele, you owe it to yourself to check out not only his recordings, but also the three books released through Flea Market Music; Jumpin' Jim's Ukulele Masters: Lyle Lite, Lyle Ritz Solos, and Lyle Ritz Jazz.
Around the world
April sees the international festival season kick off too, with The Sunshine Coast Ukulele Festival in Queensland, Australia on the 20th-23rd April, with Kalei Gamiao, Craig Chee & Sarah Maisel and the UK's own Peter Moss.
On Sunday April 30th, the 23rd Ukulele Festival of North California takes place, with guest appearances from Bryan Tolentino, Asa Young, Del Beazley, Chris Kamaka and Herb Ohta, Jr.
April's playing tip
This is one that I really need to do more myself! Set yourself a target of learning a new song every week/ fortnight/ month. Building your repertoire is a great way to learn new chords, rhythms, and musical patterns, and it gives you a pool of songs you can draw on whenever you need them.
Try to learn to play them from memory, not from a song sheet, and even if you only manage one each month, by this time next year you'll have a dozen songs. Manage one a week and it'll be fifty two! You'll never be stuck for something to play when someone asks for a song.
Chord of the month
This month's chord is one I use an awful lot. It's an alternative to the regular G7, but as it is lacking the note that determines whether it is major or minor, it's also an alternative Gm7! Try playing it when others in your group are playing a regular G7 or Gm7 or, if you're on your own, alternate between them.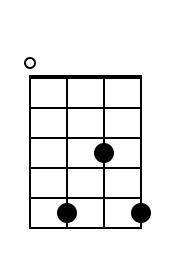 All the best,
Phil
www.phildoleman.co.uk