Winter NAMM2018 - a Ukulele report by SUS?
I realise how lucky I am.. For the second year running I have been able to travel halfway around the world to look at Ukuleles, Amplifiers, Guitars and generally anything that would look good hung up on the wall at my house! It is impossible to describe the NAMM show without sounding like I am greatly exaggerating size and scale. 'The buildings are a mile long..', 'Hall D had 200 stands in it...' 'The people were 8 feet tall!' and so on and so forth.
Sure, the views are fantastic when you aren't used to them and the pancakes are plentiful but I was working, I promise!!
I recently handed over a report of some of my picks for the show to Uke Magazine ready for the second quarter issue of 2018 but with that to one side; Why was I there and what did I buy for SUS?
Sumi Kobo Master Grade Koa Tenor Ukulele
Last year I stumbled upon some Sumi Ukuleles that looked like Gibson Hummingbird guitars and I squawked with excitement at the prospect of bringing them home to the Southern Ukulele Store. I'm big enough to admit I wanted to buy one myself but with a gorgeous but money draining 3 month old son at home it just wasn't the time. Both the Hummingbird Ukulele and a similarly yelp worthy Eucalyptus Ukulele from Sumi sold within days of arriving at the store. So naturally, I made it my priority to get in quick at NAMM this year and nab the cream of the crop before anybody else laid eyes on the prize.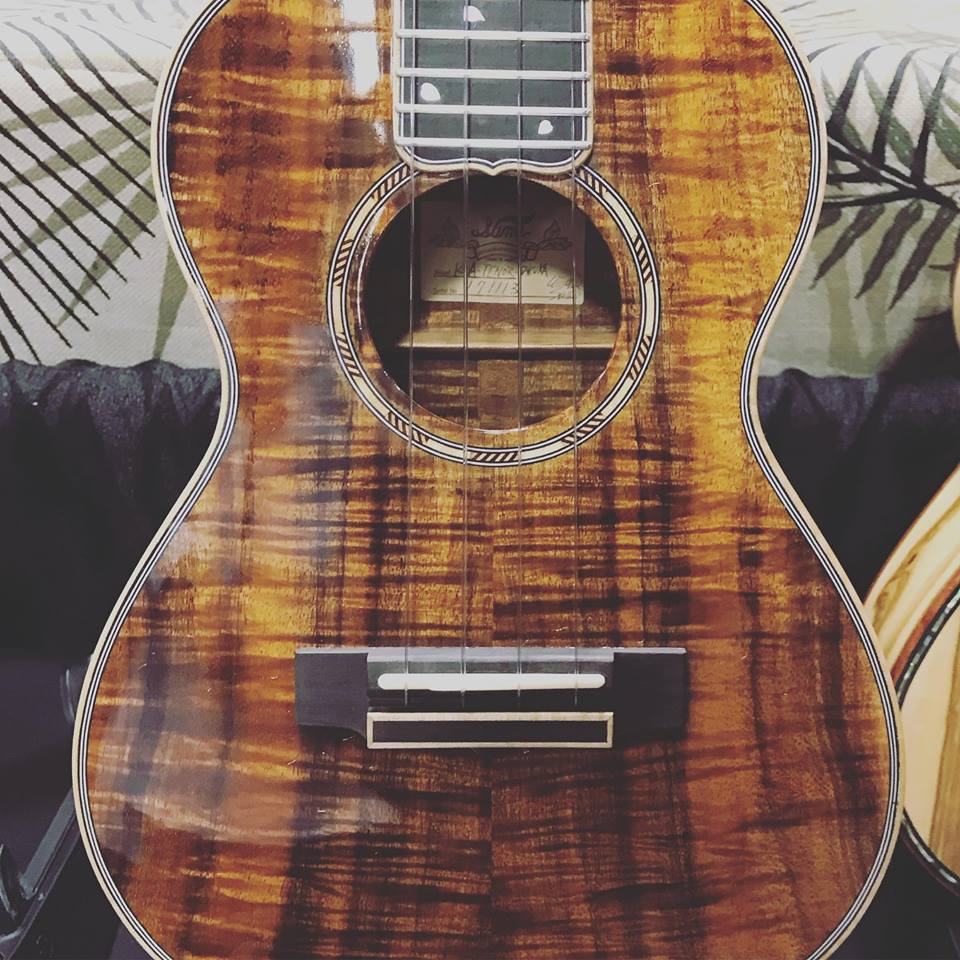 The Sumi Ukulele I chose this year was a AAAAA (5 A!) grade Koa Tenor but it is so much more than just the wood it's made out of; every detail was a deluxe appointment, perhaps too many details as it starts to sound a bit over the top listing them all in my head.
The headstock features three tiers of maple with black and white purfling but the eye catching part is a flower design with falling petals that gracefully scatter downward towards the fingerboard.
The fingerboard and bridge are made of Ebony and feature the same binding with a custom inlay that completes the falling petals before settling on a matching flower down at the twelfth fret with further petals scattering beyond.
It sounds pretentious but I remember discussing with a friend later in the day how I feel there must be a point where an instrument itself can tell a story equally as beautiful as the music that can be created using it.. 'a falling flower inlaid throughout the length of the Ukulele'. Is that the kind of detail that warrants a musical instrument being treated like an art piece? I love to think that an instrument like this created using largely just old fashioned hand tools can be admired and enjoyed by somebody that has full appreciation for the hundreds of hours of work that went into it without ever feeling the urge to pick it up and play it.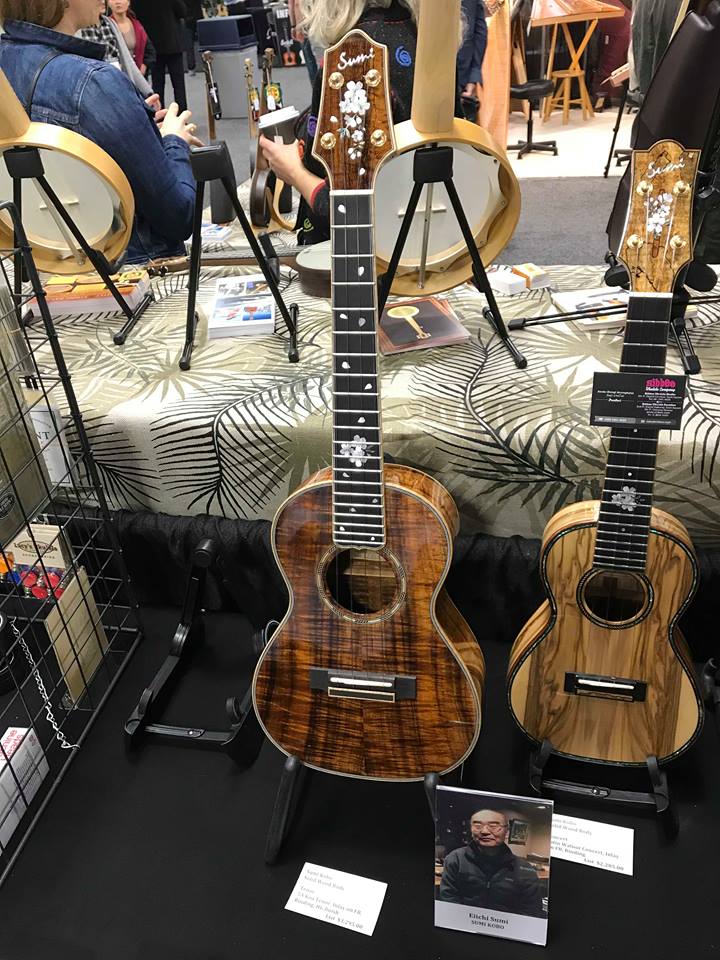 I guess what I am trying to say is that I like this Ukulele a lot and I have no doubt in my mind that you will all like it too.
Lo Prinzi Ukuleles
We have sold one or two Lo Prinzi Ukuleles over the years and they have always been as well received as anything here at SUS. It was only at the NAMM show last year I learnt that the Lo Prinzi behind Lo Prinzi Ukuleles is a female Luthier 'Donna'. It fascinated me that more people didn't highlight this fact because despite many women being heavily involved on the production line building Guitars and Ukes all around the world, you seldom see a professional lady Luthier. Whether I had realised it or not, our industry is heavily dominated by men but I would say the ratio of men and women interested in the Ukulele is equal so why not lady builders?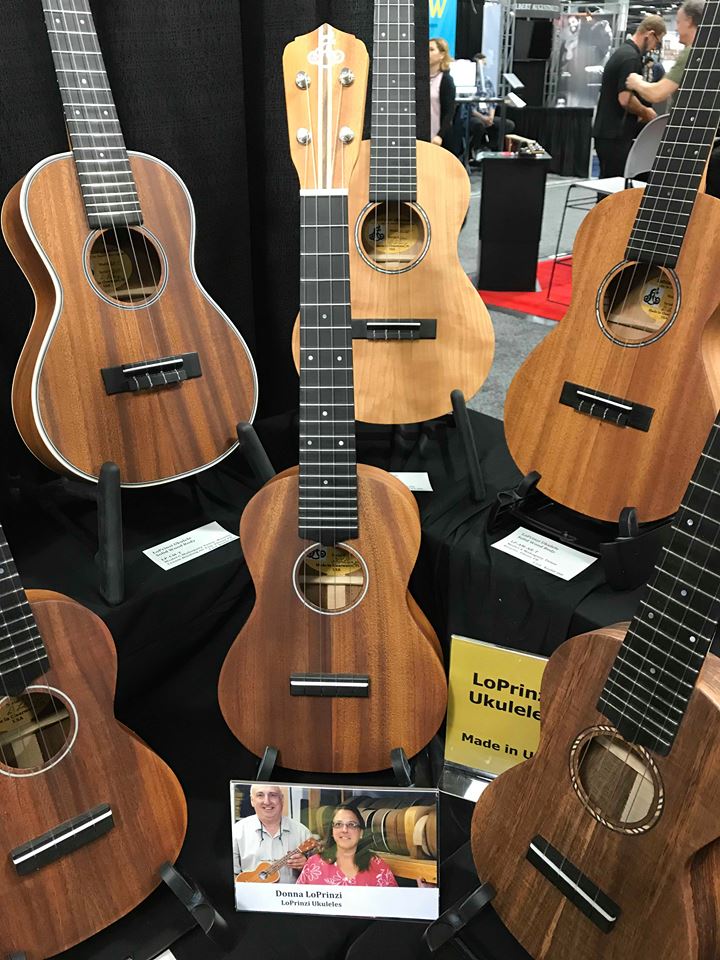 I would have moved sooner at the 2017 show but within the first half an hour of the doors opening, all of Donna's Ukes were gone! Therefore, I made it my very first appointment and managed to bag a Long Neck satin Koa Concert and a Mahogany satin Concert too. I think the beauty in these instruments comes from the simplicity..
They have the unique strip down the neck and headstock that we will highlight when we come to list them on the website but the emphasis in the build is on a clean satin finish and a Ukulele that has tonnes of expression and projects. Less bling more sing - you might say.
OTHER NEWS
Da Silva - As blue as the ocean.
Mike Da Silva is out there man.. I mean he makes some of the most unique beautiful instruments. A true artisan Ukulele builder - we have had several James Hill models here at SUS over the years but never something quite like this. This Sitka Spruce/Quilted Maple Tenor has a natural reverb and depth that only a few top instruments ever manage to achieve.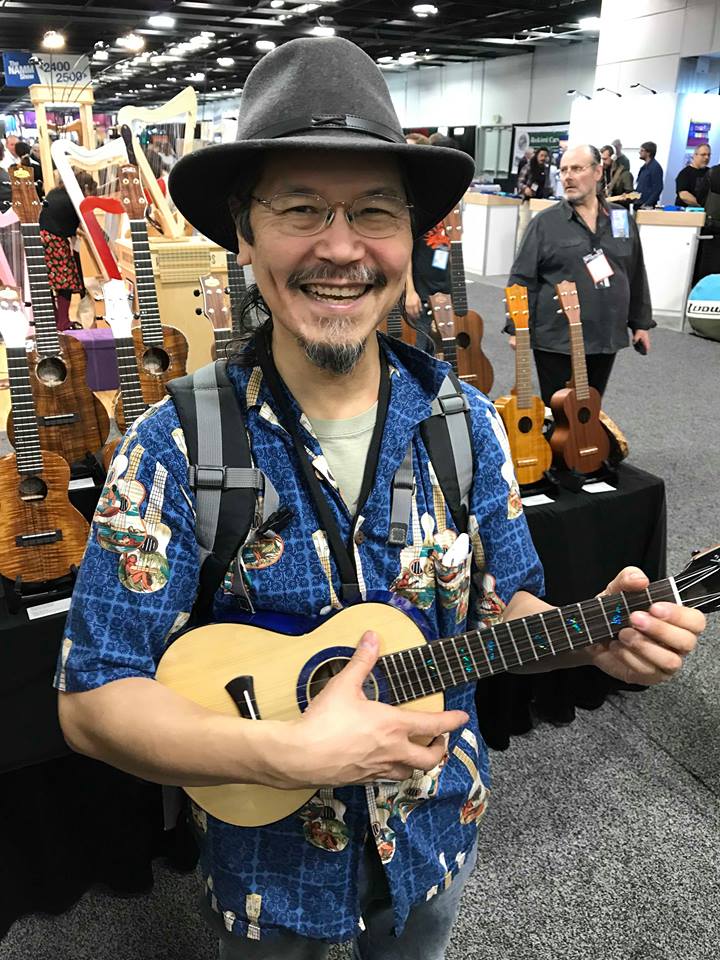 Foolishly, I didn't take a photo of the back of the Uke but it has the deepest ocean blue stain.. I will be sure to add a photo when it arrives in store later this month. I got a bit caught up taking photos of Mikes other Ukuleles before realising there was no way we could nab all of them!
Blackbird Bursts
Blackbird have started making the Clara and Farallon Ukuleles with a subtle orange burst. The finish is also slightly smoother and more refined. On the whole I really enjoyed the improvements these guys are making as they refine the design of the Ukes.. To be fair, I noticed Corey Fujimoto and Andrew Molina jamming on these Ukuleles for about 20 minutes and hearing a pair of players that good play them together was always going to make them that much more impressive!
Ohana are back..
Ohana will be making a return to the UK after a 12 month hiatus in Europe as CITES restrictions on rosewood left us unable to order new stock. I have a waiting list over a page long from customers wanting Ohana and thankfully this month I am expecting the first models to arrive with Ovangkol fingerboards and bridges on select models.
The models that really excited us were a new range of Pineapple Sopranino and Sopranissimo Ukuleles adding a much needed bass and mid frequency to every bodies favourite cute instrument. Whether this news floats your boat or not, check back soon for some Ohana on the site.
That will do for now. I have been writing this blog on and off for about 3 weeks and I could spend another 3 weeks updating you folks on the other things I discovered.. Check out the shop Instagram and Facebook pages for a list of the other highlights as I encountered them at the show and if you have a request for things you want us to look for next year or something you have heard about I may not have mentioned then please do get in touch with me at shop@southernukulelestore.co.uk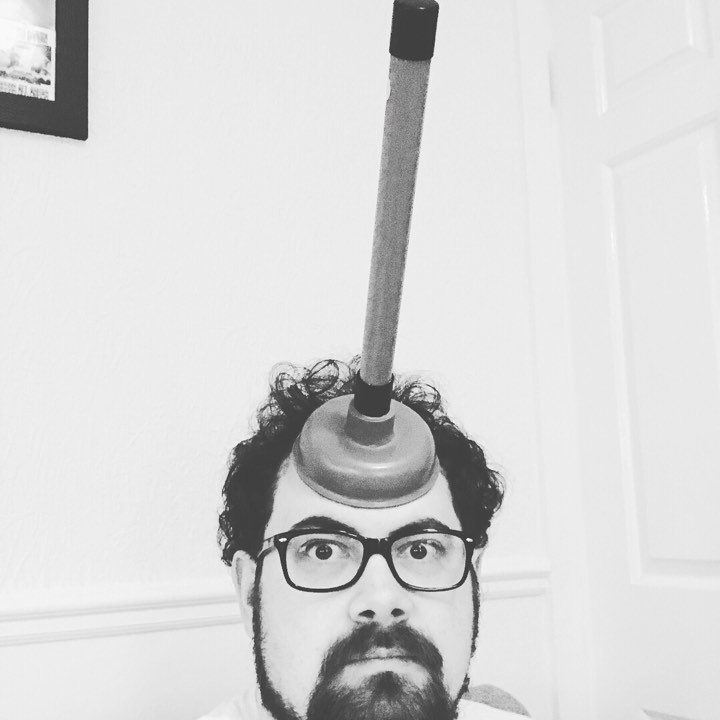 Until next time
Alex