JULY 21 UPDATE -The Big Island Uli, Oulcraft, Kamaka & a fresh website…
Hi folks,
We all know how these blogs go… Someone starts writing it, they post half a dozen times and then they forget it exists for 5 years. Well, it hasn't quite been 5 years but perhaps a little bit longer than I would have liked!
I hope you are all enjoying the new look of the website? We have been trying to improve the shopping experience for everyone for a couple of years so finally getting it out there is a really exciting prospect. We had hoped to have the freedom to do some kind of instore event but for obvious reasons that can't happen at this time. Instead, I thought I would update all of you with some of the happenings for July 2021.
Big Island Uli-T
The Big Island Uli-T finally arrived at SUS this month, it's a Vietnamese made Cedar/Mango Ukulele with a unique green/teal/turquoise/ocean spray/blue stain on the back and sides. I designed it with Big Island after they introduced the CLEI series at NAMM 2020. The idea behind it is to offer a Ukulele with the warmer, richer and more introverted tones of Mango but with a disarming confidence and projection from the Cedar top. I featured it on our Youtube channel this week perhaps I've piqued your interest enough to check it out?
https://www.southernukulelestore.co.uk/shop-by-brand/big-island-honu/
We had a very small batch arrive this month with all but one having been snapped up at the time of writing but we will have more in November/December!
OulCraft Customs
Jungtae Kim might actually be the best individual Ukulele builder in the world today. Based in South Korea, Jungtae and his wife Seoyoon design and build wonderfully contemporary Ukuleles in various shapes and sizes. The custom shop has been a constant source of excitement for us and this most recent delivery saw four stunners arrive. My favourite is this cherry sunburst Tenor based on the Gibson Hummingbird and Sumi Hummingbird designs. What do you think? VIEW OULCRAFT CUSTOMS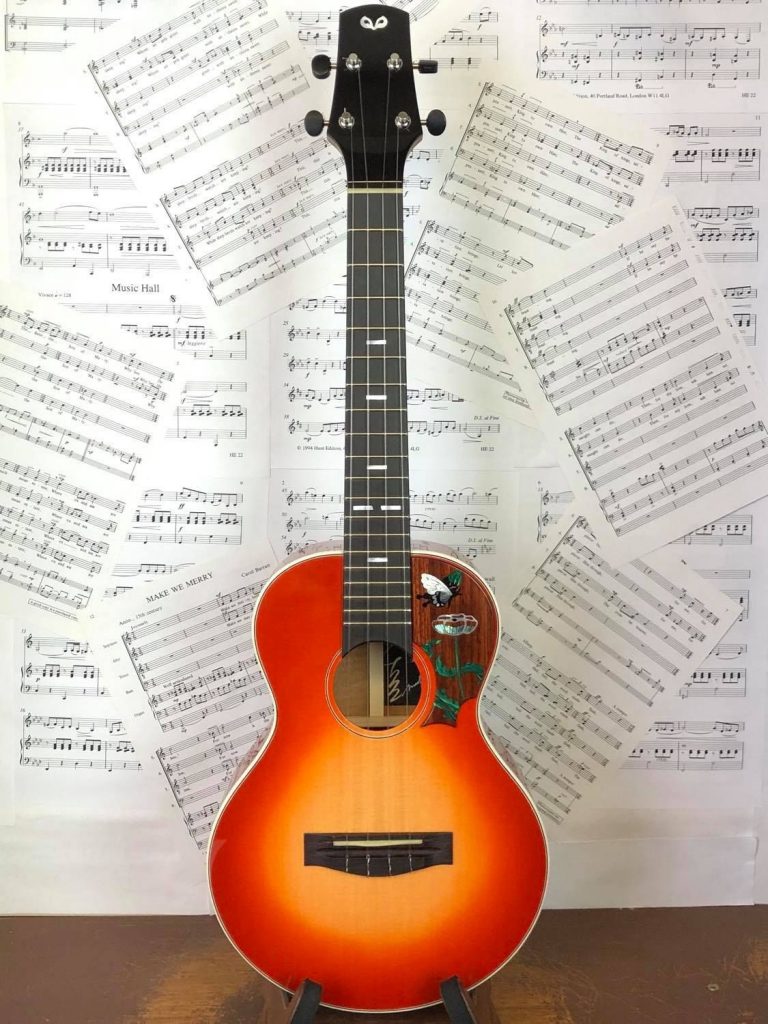 Finally for this month, we had an influx of Kamaka Baritone Ukuleles… Now, a Kamaka speaks for itself and no doubt if you have found this link you already know a bit about the companies rich history? Either way, having Spruce, Cedar and Koa Deluxe models under one roof at the same time could be a first for anybody. I urge you to check out the range and dream with me!
Thanks for reading
Alex