Frequently Asked Questions and some Rare USA made B-Stock Bargains
This entry was posted on August 23, 2018 by adminuku.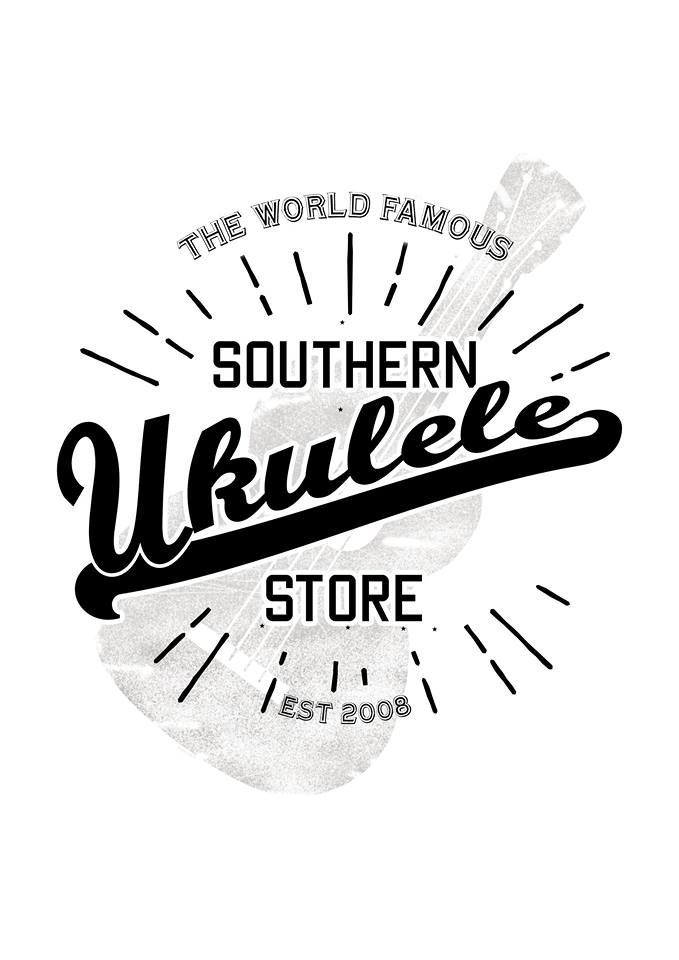 Frequently Asked Questions
Have you seen our Youtube channel yet? Phil and I have been doing our darnedest this summer to film and compare as many Ukuleles as possible.. We've just about cracked it too. Whether you are trying to decide between an Ortega RURUBY or a Brunswick BU4C or a Kamaka HF-3D and a Blackbird Farallon - doing so from the comfort of your own home is becoming more and more possible every week.
One recent video was a whopper 30 minute discussion on Frequently Asked Questions about the Ukulele, things like 'which pickup do I get?', 'What size is best for me?', 'How to clean the instrument?' and 'what is a good set up?' are all discussed and much more.
The most exciting part for us is your feedback - What questions would you like answered? What Ukuleles would you like to see pitted against each other in a battle of four strings?
Fancy a US made Solid Mahogany Tenor Ukulele for under 400GBP?
It feels like we have had some real bargain B-stock and factory second instruments this summer. The most recent is this fantastic Lo Prinzi Solid Mahogany Tenor.. A true rescue dog of an instrument, this Ukulele has several not so obvious building flaws that have no effect on the feel, sound or play ability but might annoy someone that strives for cosmetic perfection. We have long been admirers of Donna Lo Prinzi's Ukuleles and when making enquiries about a Mahogany Tenor recently - we learned of this factory second instrument that had become available. We love getting a bargain and so do you. Are you going to be the one to give this Ukulele a loving home after a rough start to life?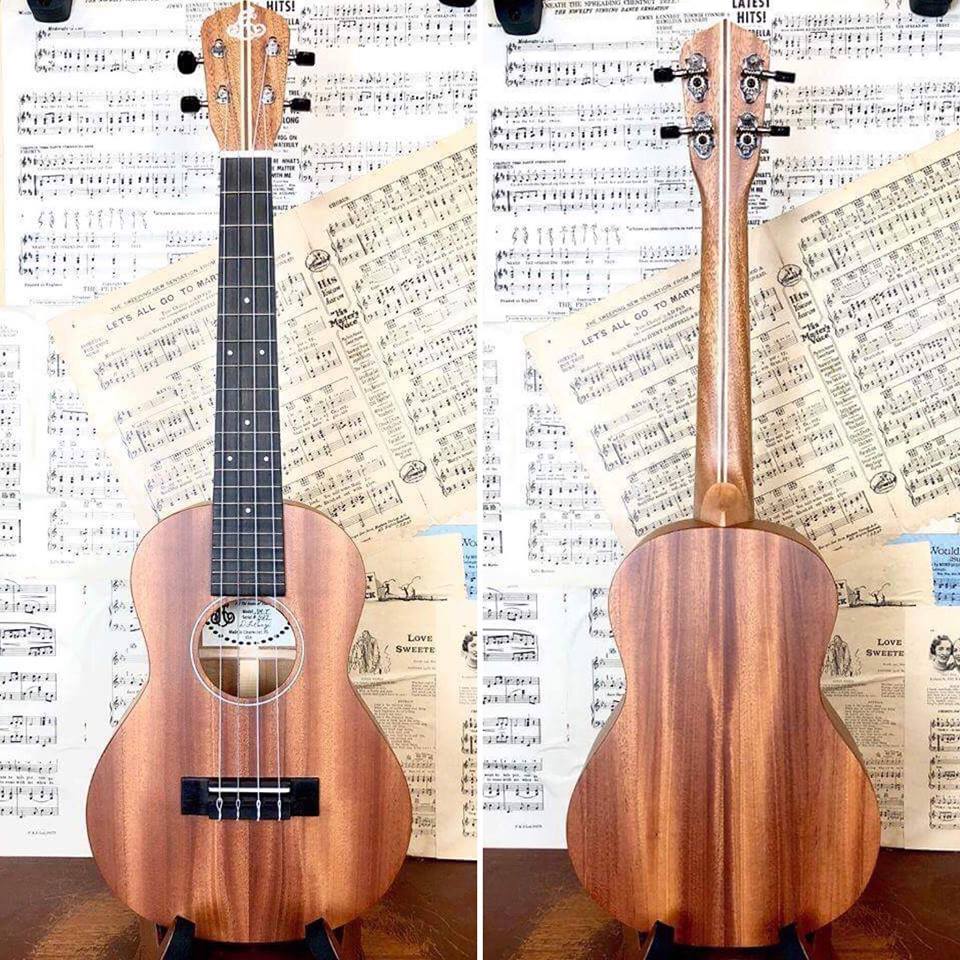 The specific flaws are in the listing HERE or the video below. Will you be the one to give this wonderful instrument a loving home?
Fancy a Salt and Pepper Dog Hair USA Made Ukulele for under 800GBP?
Believe it or not, we have been waiting for this instrument since June 2016 after falling in love with a Salt and Pepper Tenor we received at the Ukulele festival of Great Britain that sold before it made the it to the website... Our most recent delivery also saw a Concert and Baritone version of this model arrive, come and go within 24 hours.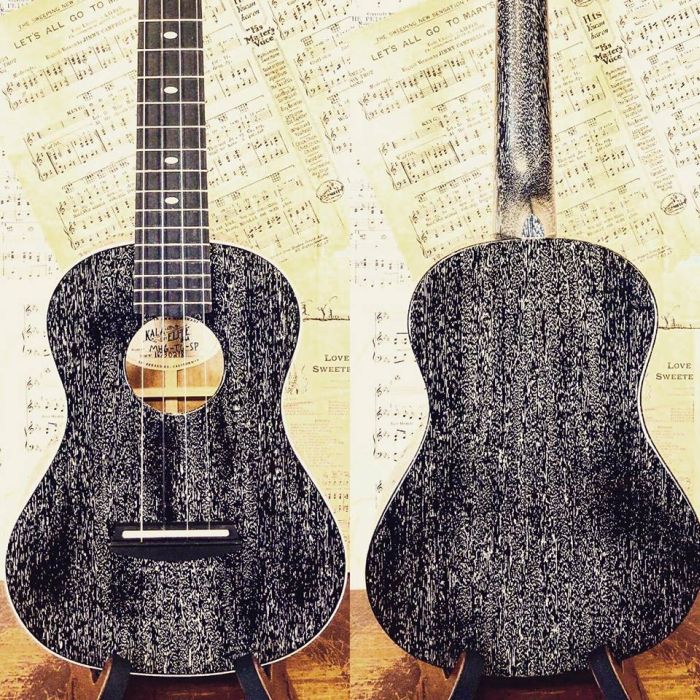 It has felt like we have been waiting for the four Tenors we ordered forever and a day. So Imagine our surprise when Kala declared the Salt and Pepper Ukuleles were too difficult to make the way they would like and that the Tenor you are viewing now is the first of the four Salt and Pepper Tenors arriving as what they considered B-Stock. Check it out!
Until Next Time
Alex