The best 10 ukulele sites for beginners
This entry was posted on July 1, 2014 by adminuku.
If you are new to the wonderful world of the ukulele, it might (it definitely will) be useful to visit a few websites which can help you pick up the basics. Here are 10 of our very favourite uke sites which are ideal for beginners. So, check them out and get strumming!
1) Uke Hunt
This dangerously named site is a go-to place for ukulele players of all levels. But you can come here to find out how to play the basics, and check out reviews of various instruments if you are yet to invest.
If you like learning with tutorial videos this could be the perfect online resource. According to ukulele tricks over 6000 people have learned how to strum this way. This site also offers a paperback or ebook full of cunning uke tricks, plus tips on Facebook and Twitter.
Instrument reviews, tuition links and store links and videos of popular uke groups fill GOT A UKULELE. The site also has an array of tabs and chords, plus invaluable chord charts for absolute beginners.
4) UkuTabs.com
UkuTabs also offers chord charts if you are a brand new player, plus hundreds of tabs for all kinds of songs, from uke classics to classic rock and contemporary pop.

This is a great guide to playing the ukulele, from the guys at Uke Hunt. For reasonable prices you can pick up a selection of instructional ebooks, covering everything from strumming to mastering Christmas classics.
6) Ukulele Tabs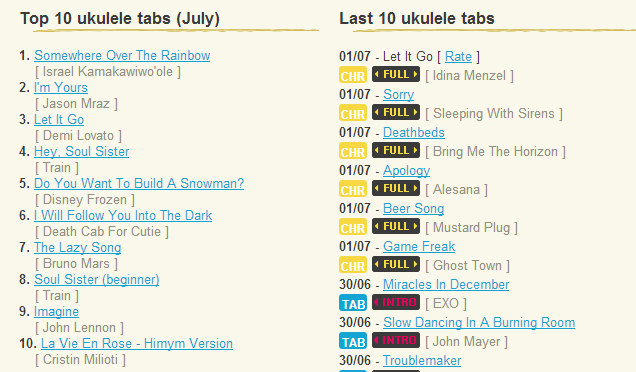 Does what it says in the title. If you are looking for uke tabs and chords for your favourite songs, this is a great place to start. More news from this team available on Twitter.
For a more interactive – and often more rewarding - learning experience, you should try and play with other people. If you live in London you can join in a free Wednesday evening jam at a choice of three locations. Up to date information on these sessions available via the site's social media.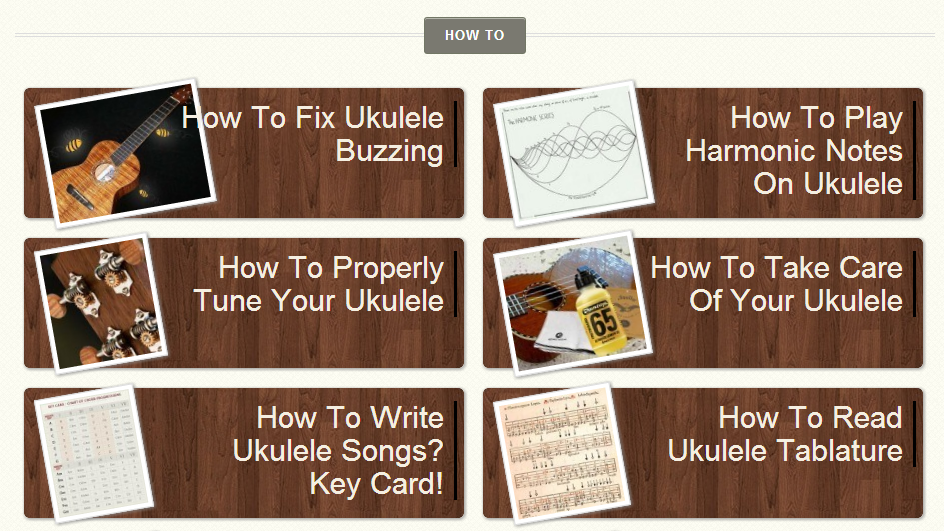 This site is related to UkuTabs.com and it offers a wealth of advice on playing a ukulele. Tips include how to properly tune your instrument to how to read tablature, and plenty more useful stuff that you will find helpful.
9) Uke4U
Uke4U has plenty of resources for the budding ukulele player. There are some great playalongs such as the one above for Imagine by the great John Lennon, but also some ingenious uke apps. More information can be found on Facebook, Twitter and Google+.
10) Ukulele Magazine

For all things ukulele this is the publication to seek out. The website is an awesome resource for beginners and players of all levels, plus you can subscribe to the physical magazine if you're more old-school.
Have we missed any top sites out? Have you found these websites useful while you're learning? Let us know in the comments section.
Main image courtesy imgur.com.